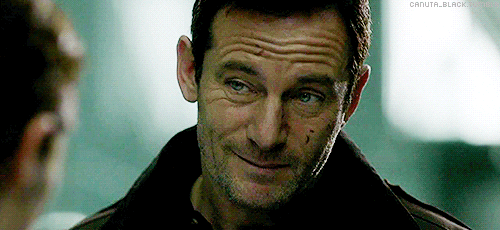 name: Jason Montague
nationality: British-American [dual citizenship].

marital status: Married.

occupation: Police Officer.

rank: Commander.

division/s:  LAPD Counter Terrorism and Special Operations Bureau,
Crime Suppression Division and K9-Unit.

status: Alive [as of 2012]

summary:


born in 1961, the eldest boy in Nottinghamshire, England to Derek, a soldier in the Army and Cheryl, a teacher.


family moved to Bradford, England when he was three years old. Moved again to London, England, when he was six, to Boston, Philadelphia when he was eleven.


when Jason turned fourteen and the family was to move back to London, he chose to live permanently with his grandmother in Boston. As a result, his father didn't speak to him for several years, however the decision proved vital to his well-being, as Jason escaped the bad crowd he was falling into and applied to his studies, though he missed his younger siblings terribly.


left school at seventeen to work as a juvenile counselor, earning payment as an assistant groom at a stud during the week to pay the bills for both himself and his grandmother. Worked in both these jobs until age nineteen.


applied to the Police Force at nineteen, gaining dual citizenship the year prior through his father. It was here that he first met Francesca Gratesford [who simultaneously terrified and made smitten the poor, soft-spoken Brit]. They struck up a friendship despite it being somewhat frowned upon due to lingering racial prejudice, and continued their friendship over the phone and by letter when he transferred briefly to Manhattan.


returned to Boston to visit Francesca a frequently despite this, and they decided upon spending time with one another again to attempt a romantic relationship.


The pair married in 1985 after Jason claimed dual citizenship through his father, despite some stigma to interracial marriage still lingering and his mother's subsequent decision to disown him for marrying a "negro".


Becca is born in 1978.


Lupita is born in 1982.


Jason is promoted to Captain, and the family relocates to Upper Hudson, NYC in 1991. Francesca enters the Police Force the same year, with both girls now in school.


Jason is injured by fire during an attempt to free a young family from a trapped and burning car in 1994, leaving him with his trademark shiny burn scar on his left neck and shoulder. The small children are saved, however.


1997 is a year of surprises for the family. Much to their shock, Francesca falls pregnant despite being in her mid-thirties, giving birth to Derek only a month premature in October. However, before even this, Jason's father makes contact with them, and father and son began a slow, initially uneasy recuperation of their former relationship, with it ultimately turning cordial when Derek visits and responds warmly as he gets to know "Frankie" while she's pregnant. Subsequently, Derek Jnr. receives his namesake from his grandfather.


Jason is transferred to L.A. However, Becca chooses to stay in NYC with her mother for the time being, though she also stays behind to continue her nursing degree and to be with her partner when Francesca, Lupita and Derek also transfer to L.A. Not wishing to be as his own parents were, Jason gives his blessing despite his intense sadness at separating from his little girl.


Nonetheless, he's delighted when she chooses to do her internship for a year in L.A. in 2000, a year that would become more treasured than he would ever know.


On September 11 2001, Jason receives the news that the World Trade Center has been attacked when he comes to work at 07:00am. However, he doesn't discover Becca's whereabouts until a phone call that rapidly turns to frantic sobbing from his usually iron-willed wife at 10:13am. The North Tower falls minutes later.


Jason is able to get permission to travel to NYC in the aftermath, however he is forced to return home when Derek comes down with pneumonia only two days in. Becca's body is identified by his old work colleagues in NYC three days later. The family chooses to have her remains interred in the Upper Hudson rather than Los Angeles, as this was her favorite place to be. It is during this time that Jason first meets then Constables Torreto and Manfredi, both stationed at the Central NYPD precinct, striking up a friendship with them [and subsequently keeping a watchful eye over them] when he learns they were officers serving under one of his old friends also deceased in the 9/11 attacks, Jeremy "Jemmy" Zappala.


though he has no idea how to this very day, the family manages to survive the darkest days of their lives, despite everything in between -- fear of his marriage ending at the darkest of those dark times, grieving children, Derek running into trouble as a young teenager in his struggle to accept the fate of his sister...but somehow, they keep on, at least with the knowledge that Becca was doing what she was best at - helping others.


Jason is, fittingly and with hard work, promoted to the LAPD Counter Terrorism Bureau in 2008. It is during this time that he meets Eli Torreto again, now a young detective, and learns of her own motivation for joining the Force. Subsequently, he keeps a closer eye on her than ever [more to be expanded upon], and is the one, as K-9 is one unit underneath him, to hand the no longer able to function as a police dog Riddick in 2010.
Last edited by Pooka on Mon Jan 18, 2016 11:23 am; edited 3 times in total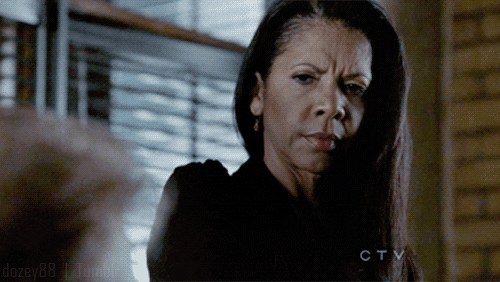 name: Francesca Montague [married name]; Francesca Gratesford [maiden name]
nationality: American.

marital status: Married.

occupation: Police Officer.

rank: Captain.

division/s: South Bureau, Homicide Division.

status: Alive [as of 2012]

name: Becca Montague
nationality: American-British.

occupation: Nurse.

position in family: Eldest Daughter.

status: Deceased [as of September 11, 2001, age 23]

summary:



born to Jason and Francesca [Gratesford] Montague in Boston, Philadelphia, in Spring 1978.


elementary education in Boston, Philadelphia.


highschool education in Columbia, Upper Hudson, New York City.


stayed in NYC with her mother when her father was transferred to L.A, so she could attend college and begin her nursing degree.


transferred her internship to L.A. when her father was transferred to the L.A. Robbery-Homicide Squad.


returned to NYC in 1999 to be with her partner, Jonothan.


became a full time registered nurse in the Brooklyn area, though she eventually transferred to Manhattan to work in the poorer socio-economic area, particularly with women of colour.


was in Lower Manhattan on September 11, 2001.


chose to return with Emergency Services despite the collapse of the South Tower, delivering first aid and evacuation to survivors of the North Tower.


died with the collapse of the South Tower. Her last words were in a phone call to her mother at 10:03am: "I have to help them, Mummy. I love you."


it was later discovered that her partner, Jonothan, a security guard who was working the Trade Center that day, was killed in the initial attack upon the North Tower.



Similar topics
---
Permissions in this forum:
You
cannot
reply to topics in this forum