Maurynneth was not normally a possessive clutch-mother, and yet it had taken Riza the better part of the early morning to get her off the damned Queen Egg. And even then, it had only been the very real possibility (if slightly exaggerated, not that Riza was beneath subversion) of her pregnant rider attempting to bodily drag the egg out of her clutches should force of will not do the job that had Maurynneth moving, her concern for her rider and the 'odd shell-less hatchling' she was carrying overriding even her fiercest maternal instincts.
Now, the Queen who ruled the draconic roost already being dubbed Southern Isles Weyrhold by the locals (and quietly, even a few Northerners here and there) was doing a credible job of sulking sorrowfully (such a look was indeed possible, as Maurynneth was living proof of it) in a corner of the half-open rock formation that had become the Hatching Grounds, head on her paws and eyes half closed in the illusion of melancholic pondering.
Her rider was perfectly merciless, of course. Her stomach seemed to be growing even as Maurynneth's eggs hardened, and though Riza knew full well that she carried her pregnancy nowhere near as heavily as some did (it was a comfortable, round bump now, her belt down to three knotches from the end and the whole lot ultimately carrying well against her tall but muscular build), it was still her first (that seemed willing to carry through, at that). The ache in her back was akin to a permanent case of period cramps, and was particularly persistent today. The morning sickness was fading, thankfully, but that did not mean she escaped the discomfort that was gaining weight and dealing with hormones in the heat of summer.
At least she could, if nothing else, take solace in the fact that it would be late Fall/early Winter by the time she entered the time immediately preceding giving birth. She'd avoid the more still air of Western Weyr like the plague by then, but here at least, there was a persistent breeze. She imagined even she, hater of intense cold though she was, would be thankful enough for that mercy.
The original point was, of course, that Maurynneth's stubbornness had not helped matters (or her mood), and the dragon herself was no longer pregnant. And so, with the kind of scathing look that would falter even the largest of men mid-step (and was a warning in itself to behave her sweet golden arse when she saw Maurynneth's eyes come fully open at the sound of scattered and many footsteps), Riza stepped away from the view and the cool breeze the open crevice opposite the entrance offered, resisting the urge to look the Candidates over (and so more or less giving the illusion of ignoring them for the moment, which had more reasoning to it than raw recruits tended to realise at the time) and instead offering E'tel the quirk of her mouth upwards to the right and a hand held out to grasp.
"I'm going to have to stick around. She's being downright insolent this morning."
Ignoring a snort behind her that was nothing if not the insolence Maurynneth was accused of, Riza now turned her attention to the group before her. Motley lot, as most were, and not half as large as she'd have liked, but she hoped that was only the Turns spent in the North influencing her bias. Some squirmed a little when her black eyes fell upon them, while others showed little response at all (something she was as entertained by as by those who had swelled up, both differing methods of arrogance). Eventually, Riza inclined her head slightly and to what lay behind her.
"Be polite to her, but don't let her bully you. That includes any attempts at looking sweet; she likes to
collect
things, and as I've already dragged the Queen Egg from her talons, I can't promise I'll be successful at rescuing any of you if she gets hold of you." The Queen Rider's mouth quirked momentarily, the slightest of smirks before she continued on.
"I'm sure E'tel's already explained to you how it goes. You'll see your accommodations later, and you'll be treated no differently here than you were at Western Weyr. Don't loiter, don't hoard an egg, and don't start fights if you don't intend on me finishing them." Not an idle threat, and Riza rather hoped even despite her dislike of overt attention that some rumour or other of her last run-in with an insubordinate male rider and his 'man-splaining' had reached the young ears before her. Intimidation was good in small amounts, after all, pregnant or not, even if she knew T'skal wouldn't react too humourously to the possibility of her stepping into a fight between moody Candidates.
"Say hello to Maurynneth, and then off you go."
Egg Names and Descriptions can be found HERE. Each egg will give a unique response when touched/spoken to.
E'tel took a firm grip of the outstretched hand with a cheeky grin, glancing up to the sulking gold and then behind him at the gathered group. " 'S just as well, I'd say. There's a couple in this bunch that might be needin' some line-keepin', anyway."
He turned to the candidates, after Riza had finished, fists on his hips. "Ye heard the Weyr Woman! Behave ye'rselves an' there won't be trouble. An' remember: gentle touch, open mind, an' be mindin' where ye'r feet are, aye?"
As the candidates moved to greet the massive Gold, E'tel sidled up beside Riza, arms crossing and hip cocking comfortably as he watched them with an amused smirk. "First 'atchin' here on the Isles. Excitin' innit?"
Braden was ahead of the group and the first Candidate into the grounds, his excitement pushing past any fear he might have had about meeting a queen dragon, let alone the top dog of the Southern Isles. Wide-eyed and grinning, he did his best to listen to the instructions, but his gaze kept being dragged away to the range of eggs sitting in their little cradles of sand.
By the time E'tel had finished his bit of the instructions, Braden was practically bouncing. He did as he was told, going over to Maur, grin never faltering as he came up a number of feet away, gave a deep bow, and then pranced off toward the eggs, only slowing as he neared them as to not accidentally fall on or hit one. His gaze scanned the shells as he walked carefully among them, looking to see if any particularly caught his eye.
Finally, one did. The boy made his way over to the Colours&Promises egg, crouching by it and studying it for a moment before reaching out a tentative hand, first gently touching with fingers, then lowering the hand until the palm rested upon the warm surface. Wonder spread over his features. He wasn't sure why he wasn't expecting it to be warm, since the sands themselves were almost too warm, but it was almost like he was touching the warmth of the dragon, itself.
Or, at least, that's where his innocent little mind went with it.
Riza && Maurynneth
"A Hatching's a Hatching. Always something to be excited about."
The murmur was neutral enough, though it was more for the sake of posterity than any real attempt at negativity. It was early days yet, after all, and it had taken a ridiculous amount of talking on her part for the vast majority of the upper echelon of the West to see the sense in allowing the Southern Isles to expand beyond a training ground in the first place. So yes, perhaps a little tired too, she was, and Riza took a moment away from studying the Candidates to stretch her aching back, lifting a leg and attempting to grasp it in her opposite hand. Attempting was the key word, as her sense of balance was just enough off kilter with the inexorably growing weight on her body to put her off slightly, and thus force her to grasp E'tel's shoulder for support (and hope the loss of grace wasn't overtly noted).
Of course, Maurynneth was there in an instant regardless of sulks and tempers, and Riza felt a prick of irritation at being fussed over even as she was grateful for the warmth her dragon's nose offered the uncomfortable muscles in her back, though she forwent the desire to lean entirely against the golden Queen's head.
"Don't fuss," was said in a tone more tart now, the warning including the young Assistant Weyrlingmaster along with the Queen. As well as, to her chagrin and yet inescapably, the attention of the wavy-haired blond currently wending his way to the space between the
Make Your Own Fire
egg and the significantly tinier
Sneak Thief
egg. Smart kid, putting himself in a position like that; it made use of time more effectively even if it was a slightly underhanded tactic as far as exposure went-- but then, he was blood-kin to her, so Riza supposed it was to be expected. Risolom's brats, no matter their inherent disposition, seemed to each inherit a portion of his ruthless efficiency.
Still,
Rillion
was given a pointed jerk of the head, and dark blue eyes widened slightly in response before looking away, an abashed little grin stealing over his features as he reached out to rest a hand on first the
Make Your Own Fire
egg, and then a gentler, more tentative hand on the frail looking
Sneak Thief
egg.
*****
.:. EGGS .:.
[b]Colours&&Promises
'Hi! Wotch--er, hi! Yeah, don't mind me, I'm already tripping on my own tail in here, never mind my words. Mum got a bit cross with me before, movin' around so much. What can you do?'
Sneak Thief
'Hello! You seem...concerned, young master. Can I help? I'm good at helping, don't worry!'
Make Your Own Fire
'No, don't worry...much. Though this entire clutch is something worth worrying over at times, I think.'
E'tel's only real response to the loss of balance was to shift his feet to give her more support should she need it, and a chuckle at the tart snip. "Ain't doin' none o' that, now; I know better," he said, giving her a grin.
Ruenei was next in line after Braden. It seemed her time here at the Isles away from the majority of the nastier of the people, and her rare talks with Riza, had given her a bit more confidence than she used to have. There was also the fact that she'd been through this before, and this, at least, she could do.
She gave a curtsy to Riza as she passed, and then a deeper one to Maur with a little smile before weaving her way through the eggs.
No matter how many times she did this, the excitement was still the same...however, the worry managed to build one on top of the other. This time, however, she'd decided that she wouldn't try again, if she still didn't Impress. Working in the kitchens and lower caverns at the Southern Isles wasn't so bad, after all.
She crouched next to the Padding Feet Egg, running her hand lightly over its hardening surface with a smile and a warm heart. "It's a pleasure to meet you, little one," She said softly.
Roin was grinning the whole time, even through Riza's threats and E'tel's instructions. Her approach to Maur was more of one of awe than anything else, and it took her a moment to get over just how
big
(even eliciting a prod from one of the candidates behind her to get moving) before giving a deep, rather masculine, bow to both dragon and rider.
When she turned, she headed straight for the Plain Professor Egg. Despite her confident and direct motions, however, Roin stopped at the egg to look around at the others. Yes, she had a good idea as to what she was supposed to do from the instructions, but she always wanted to make sure she wasn't doing something stupid even so.
Once she had determined that everyone else was bending (or kneeling) and touching the eggs' surface like she had planned to do, she too knelt and began stroking her chosen shell.
Jerron, meanwhile, sat back for a bit, watching the others, watching the golden dragon, and watching the interactions between the two riders. E'tel had been a decent man, so far, and it seemed the Weyr Woman knew her stuff. At least they weren't trying to trick him into anything, as far as he could tell.
He watched the other, bolder candidates disperse amongst the eggs to touch, watching them move and interact with them for a while before moving forward. He gave the leading pair a bowing nod and slowly walked among the shells, himself. After scanning several as he passed, Jerron finally came upon the Tattoos of Survival Egg. Giving a resigned sigh (because this was his life, now, whether he liked it or not), the lanky boy sat down on the sands next to it, one leg laid flat before him and the other with the sole of his boot on the ground to provide a knee for his free arm to rest upon. "I suppose you don't have much choice either, do you? Of being here or somewhere else. Not like we can pick where we're born...or dragged off to."
Tattoos of Survival
'For
now
.' The egg radiated grim sarcasm in response to
Jerron's
comment, which was far nicer than it might have been inclined towards (a notion it didn't bother to hide from the boy, either). But he'd come to this unsettling coloured home in which the Tattoos of Survival dragonet was currently housed, when others had circumnavigated away from it, and so he, or she, would be charitable for the moment.
'Are you in the habit of sitting about and bitching over your misfortunes, boy?'
Plain Professor Egg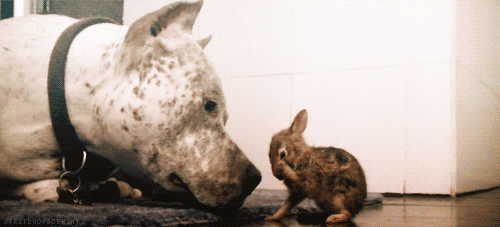 There was no overt response from the plain, brown and cream egg when Roin touched it-- not overtly and not at first, anyway. But as the girl took the time to stroke down the rather ugly shell, a feeling seemed to...unfurl, for lack of a better word. Another tentative half moment, and then Roin would find herself with the odd sensation of being wrapped up in something warm while not being physically wrapped at all; the presence within the egg still somewhat distant, but nonetheless enormously gentle and unassuming, even as it probed and seemed amused almost by the anxious boisterousness the young lass was trying so hard to keep contained at present.
Padding Feet Egg
'Hiiiii theeeere.' The egg seemed to radiate something rather like...cooing. Or purring. Perhaps both. Whatever within far from inclined to push away such an obliging hand and to boot, such a pretty thing petting it. 'You can come by and pet me any time you like, sweet thing.'
Colours&&Promises Egg
'You're so sweet, by the way.' The egg radiated sheer pleasure at Braden for taking such time with it, awkwardness and all, but it ultimately sighed resignedly. 'But you should probably go and see some of my other siblings. Say hello to Plain Professor for me on your journey. And Tattoos of Survival. Both are silly gits -- think people have some right to not like them. Daft, I reckon.'
Jerron had given a wry smile at the feeling of "for now," only to have that jolt into something of indignation at the next bit from the one behind the shell. It melted away to resignation, however, as he realized how he must have sounded to someone that did not know his situation. "Not usually," he said with a sigh, "I just don't appreciate being tricked."

Noting movement, Jerron looked up to see that the others were drifting toward different eggs from the ones they had started on and decided he'd best do the same, despite how much he appreciated the apparent attitude of this one. He allowed that feeling to be directed toward the egg, giving it another brief pet before standing, brushing himself off, and moving on.

He waited a moment, making sure thee Fuzzy Angel Egg was free before approaching and kneeling beside it. He emitted what he could of a pleasant air, though his mind was still partially distracted by the question the previous egg had posed.




Roin smiled and sighed, relaxing into the warm sensation. It was, admittedly, the first time she'd really found herself able to relax that much in a very long time. She hadn't really realized just how much of her energy was anxious energy, and she decided she rather liked this one.

The feeling wasn't meant to last, however, as others began moving, and she gave the Plain Professor egg an appreciative stroke and a whispered "Thank you," before making her own way to the Moon Fever egg.

She smiled brightly at it, feeling a little better than she had before, and gave the top of it a pet. "Hello, there!"




Rue giggled, giving the egg another pet. "You remind me of some of the Brown Riders I've met! You're quite cute, but I should get going. I don't want to be accused of trying to keep you to myself!" With one last, gentle pat, Ruenei straightened and looked around at the clutch to see which eggs had yet to have attention, or at least one that had been freed up.

Her eyes fell upon the Gold egg, finding herself drawn to it. It was the girls that were supposed to gather 'round it during the Hatching, anyway, right? There weren't many of them, there might be the chance that...

Rue gave a huff of a chuckle at herself. No, there wasn't a chance. She wouldn't know what to do with that sort of responsibility even if the pretty little thing did deign to choose her, anyway.

Shaking her head, Rue made her way over to the Lit Pathway egg. Smiling softly, she knelt beside it, stroking its warm surface and allowing a warmth of her own extend out to its inhabitant, "Hello."




"Oh! Heh, yeah, I guess so," Braden said sheepishly as he realized everyone else was moving. "I'll go see them next, then! Thanks!"

He stood, looking around and finally spotting the two eggs this one had mentioned. The Plain Professor egg was closest, and so he started toward that one, only to be stopped when another candidate got there first. Not one to be deterred easily, however, he gave a simple shrug and made his way over to Tattoos of Survival. Crouching beside it, Braden gently placed his hand against the shell as he had done with the last one, allowing his joy and excitement to shine through along with the feeling of acceptance. "Hi, there! I'm Braden!"

---
Permissions in this forum:
You
cannot
reply to topics in this forum